Our Valuable Team Members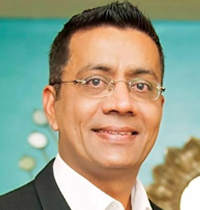 Laiq Siddiqui
Founder & CEO
Laiq Siddiqui is the Founder & CEO of V4IDEAS Inc. He holds an MBA and successfully completed Executive Education Program "GOOGLE CMO Academy" at Columbia University, Graduate School of Business, New York, USA.
Prior to V4IDEAS, Laiq spent more then 20 years working in technology sector with leading brands including Best Buy, Apple and Aptech Worldwide helping a wide range of clients achieve incredible results through the use of technology. He has global experience of working on different technology projects in Hong Kong, USA and Canada and his experience spans in brand development, marketing, events, publishing, creative designs, UI/UX Design, Social Media and interactive technology.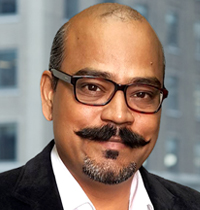 Shoeb Jeelani
Advisor, International Expansion
Shoeb Jeelani has more than 20 years of experience in the fields of Advertising, Marketing and Media. Shoeb's professional journey includes positions such as Senior Group General Manager, Marketing Manager and Group Director of global brands including McDonald's and Leo Burnett.
He is currently managing one of the largest FM Radio Channel in South East Asia as Country Manager Marketing & Sales. Shoeb bring wealth of experience including leadership, client-relationship management, Developing Strategies, Resource Management and Human Resource Development.
Shoeb Jeelani attended several courses in certifications including certification at McDonald's University in Chicago USA.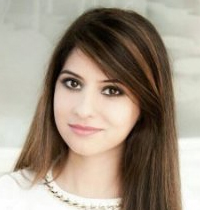 Aisha Laiq
Director, Software Development
As Director Software Development, Aisha is responsible for strategic decisions about technology, definition, and implementation of the software and mobile products.
Plan, direct, and coordinate activities of a multi-team or cross-functional organization, creating software across multiple functional areas and products. Prioritize and allocate projects, products, and resources with the assistance of architects and managers.